Biographies and Food
Biographies of famous people who have experienced a premature end or end of life difficult due to poor nutrition.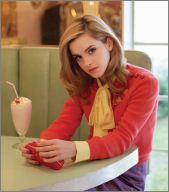 A biography is the story of a lifetime. Writing a biography recreates someone with his personality, behavior, choices and their consequences. In these very brief biographies we try to make the link between personality and eating behavior, with its tragic consequences.

Either by desire to live without depriving itself, without worrying about the future, "burning" his life, either through ignorance or bad habits acquired, is developped day by day the conditions that make defective the body and have a sad and too fast outcome.
Age of actresses How old are they, these actresses you've seen in many movies?
Age of F1 drivers Actors and malformations Some actors and actresses considered the most sexy are sometimes afflicted with a physical deformity that you do not notice or that something is contributing to their charm.
Jennifer Connelly likes cockroaches nce his first role at age 14 that confronts her to voyeurism, she often responded favorably to the fantasies of the public.
Michelle Pfeiffer, her secret to stay young She managed to refuse the greatest roles, but that did not bother her career.
Gwyneth Paltrow and obesity In the movie Shallow Hal, she plays the dual character of an obese person seen as pretty and thin by a lover under the influence of a charm.
It may be that a reality in the near future.
Scarlett Johanson is no longer curly, the blame to superwoman roles She gives her secret to keep her shape.
David Murdock and his diet for longevity How to reach 85 years in good shape and expect to live longer.
Emma Watson, a controlled diet She also shows us her expertise as an actress with a panegyric of all human expressions.
Jessica Alba wants to stay slim She comes from a family of obese people. Her typical feeding.
Freida Pinto, her diet to stay slim The Indian actress is immune to the lure of diet gurus.
I have red hairs and then I make movies Many actresses among the most famous have red hairs. Biographies of some of them. Are they popular because they have red hairs?
What happened to the heroes of the series? After the end of Lost, Prison Break, Stargate SG1, what happened to the actors that we saw so often?
Hollywood, alcohol and drugs Many famous actors have a premature end, due to alcohol or drugs. Those who seem to have all to be happy came into hell by the door of paradise.
Steve Jobs, a boss in jeans and polo Think differently was his motto.
Sad fates They were destined to a tragic life.
Historical figures From Hitler to Einstein, men in the history for the best of the worst.