Hollywood, Alcohol and Drugs
This procession of wealthy star is not the Garden of Eden and money does not buy happiness, Hollywood is the port of anxiety for many actors who struggle against alcohol and drugs.
But why those who have everything to be happy are they moving to their own downfall?
Maybe addiction to stimulants could be explained by the long days of shooting that can last 14 hours. From taking stimulant, dependence may arise which may lead to other drugs. There is also a libertine atmosphere where everything seems possible and where traffics are widespread even among the affluent people.
Patrick Swayze
Patrick Swayze. The Adonis of Dirty Dancing and hero of Ghost was an alcoholic and an inveterate smoker.
He died prematurely of a cancer of the pancreas which is known to be closely linked to these two vices.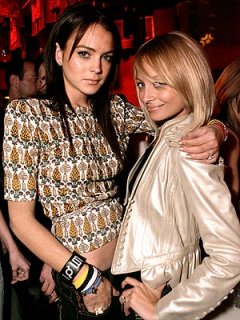 Michael Douglas
The son of Kirk Douglas who became famous through major films as Basic Instinct, The Game, Black Rain, has unfortunately succumbed to his basic instincts.
In the movie Traffic, he plays a father who tries to save his daughter from a network of drug traffickers. In real life, the roles are less clear as the father is a junkie and an alcoholic, and it must follow a detoxification program in 1992 after playing in Basic Instinct.
Her son Cameron was arrested twice for cases related to drugs. On January 27, 2010 he pleads guilty of trafficking cocaine. He was sentenced to a 5 years in prison.
Lindsay Lohan
Singer and actress, normally, but she is best known for her scandals, car accidents and alcohol problems.
She attends meetings of Alcoholics Anonymous in 2006 and enters willingly into a detoxification center, the Wonderland Center, in February 2007. But in August the same year she was sentenced for cocaine use.
She said to not be lesbian but bisexual. (Lindsay Lohan and Nicole Ritchie on the picture).
Tatum O'Neal
The actress who won an Oscar at 10 years is the daughter of Ryan O'Neal, the unhappy lover in Love Story by Eric Segal, the latter had a tragic destiny too.
At 20 she became dependent on cocaine and accused the deleterious environment in which she was living.
In June 2008, after being arrested in possession of bags of cocaine, she pleads guilty.
Actors addicts in history
Humphrey Bogart was a smoker and alcoholic. He died prematurely of cancer of the esophagus.
Richard Burton, an inveterate drinker, died at age 58 from a brain haemorrhage.
Errol Flynn, another heavy drinker, died at age 50 of a heart attack.
Deaths that were also the effects of alcoholism: Oliver Reed (Superman), William Holden (The Bridge on the River Kwai), Veronica Lake (My wife is a Witch), and many others.
See also