Sleep and Health
The influence of sleep on health is not well know by people, and we actually do not suspect that excessive sleep has adverse effects on life expectancy.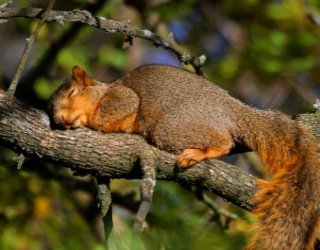 Lack of sleep
Sleep is essential to repair the body and its balance and especially to the nervous system.
It has the following effects:
Irritability.
Poor memory. Because storage is built during sleep.
Increased reaction time.
Decreased alertness.
Less well-functioning immune system.
In extreme cases:
Hallucinations.
Cardiac risks.
Risk of diabetes.
A total sleep deprivation leads to insanity.
Excess sleep
Several studies have established on a thousand or more persons that excessive sleep is bad for health. That while other factors are equal in all.
Hypersomnia is a disease, or an indicator of a physiological imbalance. This induces the following problems:
A heart attack risk 38% higher was found in women who sleep more than 9 hours per night. The study was conducted at a Boston hospital.
A greater risk of diabete of 50% was observed in those sleeping more than 9 hours per day.
The study covered nine thousand people.
The risk of becoming obese is 20% higher in those who sleep too much.
The largest study focuses on life expectancy, it was conducted by the American Cancer Society about 1 million people, all thirteen, for six years. It shows that we live older when sleeping 5 hours a day than 8 hours.
How long should we sleep?
It depends on age, physical activity, health. It stands in a range of 6,5 to 9 hours per day or less with a nap. The younger or older youj are and the more you should be approaching the high value.
A middle-aged adults in good shape need just 6:30 hours of sleep per day.
The nap is not a bad thing and may even reduce the need for sleep. Normally, it is short and lasts no longer than 15 minutes. In this case we can sleep less than 7 hours.
You should know that lack of sleep can only be partially recovered. It is essential to recover after a prolonged lack of sleep, but that does not completely compensate what is lost. The best is in the regularity.
Tips for better sleep
Try going to bed and get up every day at the same time. The body likes to take habits.
Physical activity promotes sleep by eliminating stress. But no later than 5 hours before bedtime.
Avoid coffee or other sources of caffeine (soda) after 4 am.
Avoid alcohol, which often leads to poor sleep, interrupted by frequent wake up.
Do not eat too much and too fat at night.
Try to relax. The pillow book is a good way to do this, to change ideas.
Think about relaxing images, happy scenes.
See also
Resources