I have red hairs and then I make movies
Red hairs women like particularly the job of actress. A sample of the most beautiful actresses of films and television, their best roles in a short biography ...
As we shall see, ginger hairs often have a rebellious nature, albeit with exceptions.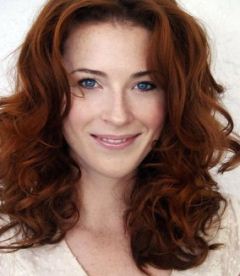 Bridget Regan
We see it in the television series Legend of the Seeker, where she plays a character with supernatural powers. His career did not stop her from giving birth to a child. She is not married.
Her fans have launched a petition for her to be chosen for the role of Superwoman, a future production.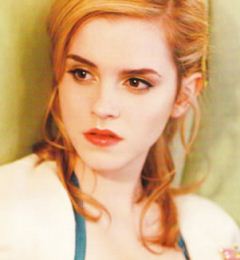 Emma Watson
She grew up in the role of Hermione, the student magician in Harry Potter films. Emma Charlotte Watson is British and born in April 1990 in Paris. Her mother is French, and his parents were both lawyers. After their divorce she moved to England with his mother at the age of 5 years. Since that time she wants to be an actress. She is chosen for the role of Hermione when she was 9 years with the immediate support of J. K. Rowling. The latest installment in the series is filmed in 2010 when she was 20 years.
She returned to school in 2009 to fill gaps in schooling interrupted by the shooting, though what she has won so far could avoid her to work for the rest of her days.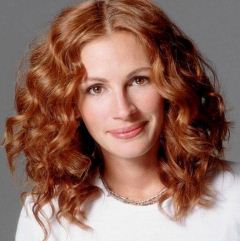 Julia Roberts
Born in Atlanta, Georgia in 1967, she became famous in 1990 at 23 years for her role in Pretty Woman. The film was a worldwide hit, a remake was made in Bollywood.
She converted to Hinduism. She is credited with many lovers, including Liam Neeson, Dylan McDermott, with whom she made filming. She was married twice with men with no notoriety.
Among her best films, Sleeping with the Enemy, The My Best Friend's Wedding, Conspiracy Theory starring Mel Gibson, Ocean's Eleven, Notting Hill.
She was the highest paid actress in 2001 and 2002.
She has shoots in progress.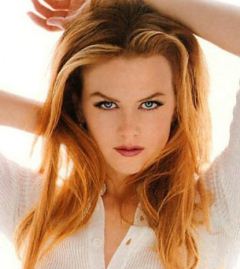 Nicole Kidman
Australian and American actress born in 1967 in Hawaii, she became famous in 1989 at age 22 with the film Dead Calm, after turning twenty films.
She has been married 11 years with Tom Cruise that she met on the set of Days of thunder, before marrying Keith Urban. Although she attended sessions of Scientology, she said to be Catholic.
Among her many films, Malice with Alec Baldwin, Far and Away starring Tom Cruise, To Die For, Batman Forever, Cold Mountain, Invasion, The Golden Compass.
Several shootings in progress.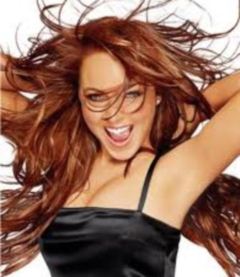 Lindsay Lohan
After his rehabilitation treatment, the actress plans to draw a line of shoes. Born in 1986 in New York, she turns from the age of 11 years in a production of Disney's The Parent Trap. Subsequently she won numerous awards. She shot several films in 2006 but in 2007 she lost the roles offered to her because of car accident while drunk and forced detoxification.
His film appearances become rare in contrast to its presence in magazines scandal where it is ubiquitous.
She leaves curing January 3, 2011.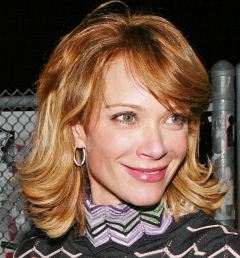 Lauren Holly
Born in 1963 in Pennsylvania. Her first notable movie was Dumb and Dumber with Jim Carrey. A replica of the film:
- Do I have a chance?, asked Jim Carrey.
- A chance in a million.
- Hurrah! I have a chance!
Subsequently she obtained mostly secondary roles.
She joined the NCIS series where she plays the role of service manager for several seasons.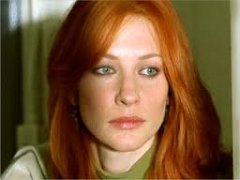 Cate Blanchett
Catherine Blanchett was born in 1969 in Ivanhoe, near Melbourne, as Kidman she is Australian.
Her acting has helped her win numerous awards including two Golden Globes.
Her first significant role was that of Queen Elizabeth I in 1998, at age 29. We see her in red hairs almost fluorescent in Bandits with Bruce Willis.
She played in The Aviator, The Good Germain, Lord of the Rings, Indiana Jones and numerous other films. Some are in the pipeline until 2013.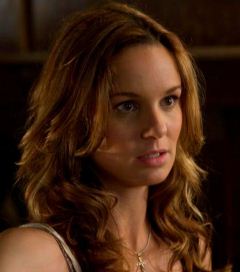 Sarah Callies
Born in 1977 in Illinois. She made appearances in several television series between 2003 and 2005 and knows the notability with the role of Sara Tancredi on Prison Break, between 2005 and 2006. The producers made the mistake of killing his character and face cuts audience were forced to resurrect her!
In 2011 she will appear in a fantasy film with Mila Jovovitch and Michael Schank who came from Stargate SG-1.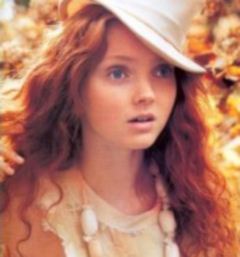 Lily Cole
Born in 1988 in England, she began as a model at age 14.
Her face inspires photographers and she posed for many. She made the converture of magazines, including Vogue.
She posed nude for magazines including the French edition of Playboy, which she sees as art photos.
She got her first role in 2009 in The Imaginarium of Doctor Parnassus co-starring Colin Farrell and Jude Law among others.
She pursued graduate studies until 2008.
Are they popular because they are red hairs? Probably not since they have their hair dyed in most films. But perhaps rather because they are more involved to play unusual characters.
See also