Freida Pinto and her diet to stay slim
The Indian actress born in 1984 in Bombay is famous for her role in Slumdog Millionaire and will be the next James Bond girl.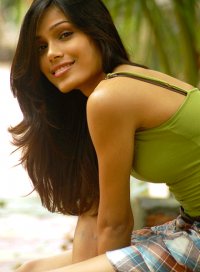 Her diet
She said in a few words:
"I do not have too many beauty secrets because I do not care too much about makeup but the first thing I would recommend is drinking lots of water because water purifies your body and really keep you cool, it makes your eyes looking cool.
I also recommend adding fruits and vegetables to your diet and not be too focused too much on meat."
This rather goes against the protein diets.
James Bond
She will be the next James Bond girl in a film directed by Sam Mendes, who considers her ideal for this role.
She will then play with Daniel Craig. She was dismissed from the distribution of Quantum of Solace (directed by Marc Forster), and replaced by Olga Kurylenko, but the success of Slumdog Millionaire the same year has made a difference now.
Slumdog Millionaire
2008 UK film by Danny Boyle which in 2009 received nine Oscars including best film. Among other awards it has received the 2009 Oscar for Best Film, Golden Globe Award 2009 for best dramatic film and the Orange British Academy Film Awards 2009 BAFTA for best film.
History
A television program is a pretext to show the misery of slumdogs.
A 18 years old candidate in television is about winning a million, because he answered all questions asked by the presenter ... but it is from the slums and that arouses suspicion.
He was arrested and under attempts to make him talk.
To justify himself, he tells how he knows the answers: they come from the experience of his childhood among slumdogs, the wretched of Bombay.
He talks about the girl he was in love and has lost sight of. However, it will reappear in the film in the guise of the actress Freida Pinto a Indian top model (from Portuguese father) who has already won several awards.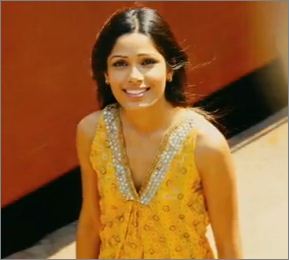 VIDEO: Freida Pinto in Slumdog Millionaire.
The television is the Indian version of Who Wants To Be A Millionaire? Game adapted in many countries.
Screenplay by Simon Beaufoy, adapted from the (first) novel, The Fabulous Adventures of a Hapless Indian who Became Billionaire by Vikas Swarup. It gets the Oscar for best film adaptation.
Criticism
The film was poorly received in India and is presented in empty rooms. The vision of India made to draw tears to Western audiences is not the image that the Indians would like to be given to their country.
Obviously, like all the drama, the topic is about the feeds on misery and misfortune and would not propose any way to a serious solution to the problem that once considered, by itself would reduce the strength of emotion in the subject.
Other actors
Besides Pinto who plays Latika, the girl that Mali Jamal, played by Dev Patel, loves, Anil Kapoor (Prem Kumar of the game show host) and Irfan Khan (Police Inspector).