Dana Plato
Dana Plato became famous at the age of 14 with the television series Diff'rent Strokes. We do not expect then seeing her so lovely face she will die very young after a life of deprivation.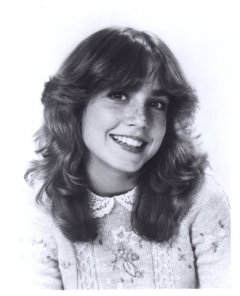 Childhood
She was born in 1964 in Maywood, California. His baptismal name is Dana Michelle Strain. But his mother was only 16 years old and gave her up for adoption. Dean and Florine Plato give her a new name. unfortunately they divorced when she was three, which makes her a even more difficult childhood.
She spent her childhood in San Fernando Valley.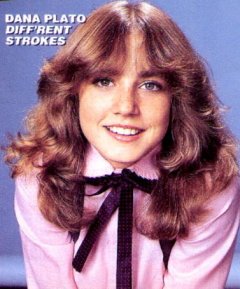 Actress
She begins to appear in TV spots very young. According to her, her mother refused she to play in the Exorcist and Louis Malle's Pretty Baby. She made her first appearance in a movie as soon as 13 years. She will appear later in Exorcist II.
She played Kimberly Drummond in Diff'rent Strokes between 1978 and 1984. What makes her began to play in the sitcom when 14 and was still there when 20.
She will made then some appearances in the last few episodes en 1985-1986.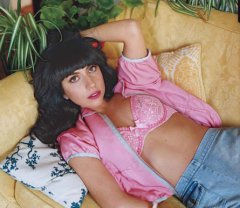 Pregnant
In 1984, she fell pregnant from her boyfriend Lanny Lambert, a musician. Her condition prevents her from continuing and the producer asked her to leave the series.
There are also rumors of drug use that could have caused his departure, but this is not the official cause.
She already overdosed vallium at age 14.
Adult
After the series Diff'rent Strokes she wanted to continue a career in films. But no one offered her roles in films other than series B.
In 1988, she and Lanny Lambert separate. Her adoptive mother dies the same year.
She declared traumatized by the two events that will lead to later delinquency.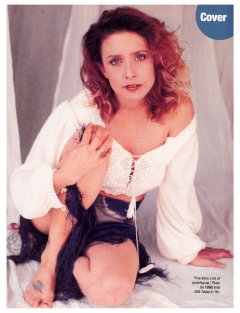 Nudity
She gets breast implants and appears nude in June 1984 issue of Playboy. However the 5 pages of pictures of her naked do not revive her career.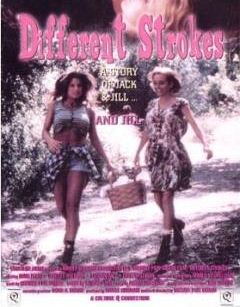 Porn
She sees herself reduced to playing in erotic movies and even pornographic. Especially in Different Strokes, a rated-X movie, of which the title imitates a known title, in this case Diff'rent Strokes the name of the series that made her famous.
She interprets the role of Jill, a lesbian. The movie was released in 1997. She played only in one more movie.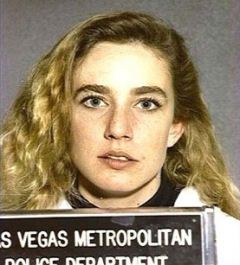 Police
In 1991 she arrived in Las Vegas penniless and jobless. She was reduced to work in a dry-cleaning store to survive.
On February 21, 1991 she entered a video store armed with a pellet gun and asked to furnish the cash.
But the seller calls the police, saying: "I'm being robbed by the girl who played Kimberly Drummond in Diff'rent Strokes." She was arrested quickly and was sentenced to five years probation.
In 1992 she was arrested again for forging a prescription for valium. She was sentenced to one month in prison and to follow a rehabilitation program for drug addicts.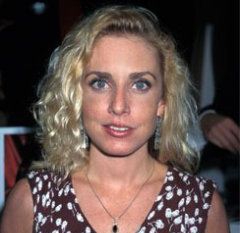 New Life
In 1999 she appeared in the popular The Howard Stern Show. She announced that she has a new boyfriend, Robert Menchaca, and that it manages her career.
She discussed about her past legal troubles and acknowledges having participated in programs for alcoholics and drug addicts. She left it all. This program allows the public to ask questions and the trend was in skepticism. She was treated as a lesbian, has-beens, junkie.
Other fans argue the contrary.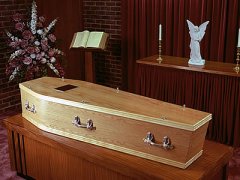 Dead
The day after the TV show, Dana and his boyfriend Robert returned to California.
On the way they stopped at Menchaca's mother home in Moore, Oklahoma.
Dana was found lying in a car parked behind the house. She died of an overdose of Lortab and Vanadom.
His death is considered a suicide. She was 34.
His son committed suicide a decade later, the exact day of the death of his mother. The actor who played Arnold, Gary Coleman, the dwarf will die in 2010 from kidney problems at age 42.
References