Which molecules in slimming pills?
Big amount of molecules is included in slimming pills and no one knows how to separate what is useful or not, or choose among them for their effectiveness.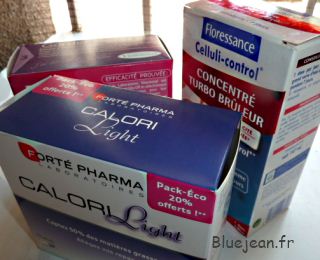 To try to see clearly, we will categorize them into three categories according to their action: those that affect appetite, those that eliminates fat and the more effective, those that block their absorption.
Moderators of appetite, or satietogenics
They really have effect only as an aid when you want to try to eat less. If you have the reflex to prepare a drink with a bag instead of eating a pastry for example, or between meals spaced or evening to avoid getting up at night and go to the fridge ...
Tyrosine

Amino acid precursor of catecholamines that regulate appetite and suppress hunger when it is unnecessary.

Nopal

Extracted from a plant native to Mexico where it is consumed from ages, has an appetite suppressant, and fiber helps absorb fat. It lowers blood sugar in the blood too.

HoodiaP57

A website is dedicated to it. HoodiaP7 is extracted from a plant called Hoodia that is found in South Africa and known as an appetite suppressant.
Extracted and concentrated 20 times, the molecule is an appetite suppressant that acts like sugar and sends a signal of satiety to the brain.

Phentermine

Appetite suppressant with a slight side effect of increased tension.
Fat burners
Do not expect a drastic weight loss with these molecules, at most a small wellness after a heavy meal. But the pills may have an additionnal appetite suppressant effect.
Consisting of tea, mate, guarana and citrus to burn calories and fat. The effect will be minimal.

Guarana

Included in Sinetrol, it can also be eaten alone and is the basis of a beverage in South America. It contains caffeine and quantity of minerals.

Mate

Another compound of Sinetrol, also consumed as a beverage that helps convert fat into energy. It has also anti-carcinogenic effects.

l-carnitine

Acts on the metabolism of fatty acids without actually proven slimming effect.
Fat blockers
It is among these compounds that will be found the most effective products to lose weight, sometimes with undesirable side effects.
Besides those which by various means block the absorption of fatty acids, there are those who help to eliminate and therefore contribute to the same effect.
Orlista

Orlista 60 dose for free shops, or 120 for Xenical, a drug reserved for the obese and requiring a prescription.

Nopal

In combination with Phaseolus vulgaris to block the absorption of fat.

Taraxacin

Extracted from the dandelion has a diuretic effect. It is used as an adjunct to other molecules.

Chitosan

We find in the name the word "chitin", of which are indeed made shells of shellfish, from which it is produced. It binds with fat and forms a gel that can also be used to protect the stomach. But it loses its effectiveness in the middle intestine.
In conclusion, to accompany a diet program, possibly including physical activity, use rather pills to burn fat and / or cut hunger.
But if you do not want to deprive yourself and expect to ba high-fat meal, use fat blockers, which are best suited.