The light masque against wrinkles
This facial mask removes wrinkles, reduces pore size, makes the skin more toned by restoring its ability to produce collagen that it tends to lose over time.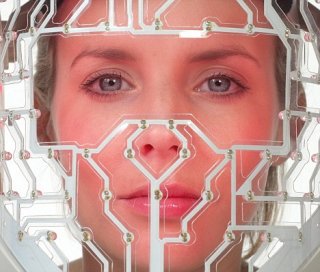 It also eliminates brown spots, redness and other imperfections that comes with age and all damage caused by the sun.
Some users claim to have been healed of arthritis and psoriasis. It would also be effective against acne.
The light mask is sold by Energy Bodies for about 60 € in London at the moment but it does not take long for it exported.
How it works
Invented by a Chinese medicine specialist, John Tsagaris, also a graduate of cosmetic, it leverages technology developed by NASA (the U.S. space agency) to use the properties of LEDs (light emitting diodes).
Indeed, biologists have discovered that closely exposed to infra-red LEDs that are on the edge of the visible spectrum, cells are growing 200 times faster than in normal conditions. NASA then developed a device used in medical envirnment to help patients to recover, which inspired Tsagaris' device.
The masque which covers by a screening most of the face produces infrared light at its surface, which stimulates the body. It promotes the production of vitamin C and in combination with vitamin D stimulates and regenerates the skin's natural defenses.
The blue light kills bacteria and fights acne, while red light stimulates the skin cells. It acts on the mitochondria, which produce the energy that cells need to function.
For a long-term outcome, we must use the mask three times a week for 25 minutes, for two weeks.
Very quickly the skin seems brighter and younger.
For best results mayl be purchased capsules of vitamin D3. Limited exposure to the sun goes in the same direction.
Updated May 2012
The site that sells masks of light, Energy Bodies is closed.
Updated September 2013
A recent study confirms the ability of the red light to rejuvenate the skin, but in combination with a bandage soaked in green tea, applied daily for 20 minutes.
References and more